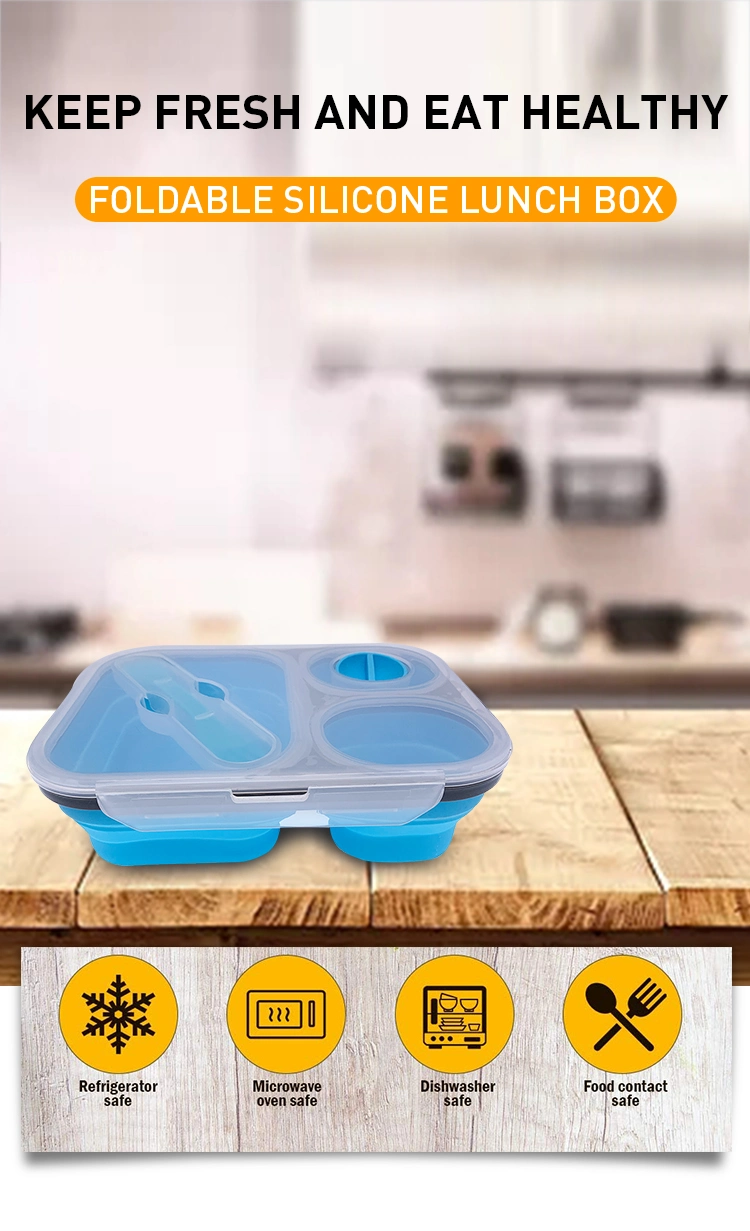 Item NO

FH043

Description

Folding Lunch Box

Material

Silicone+PP

capacity
1800ml
Size

26x19x4/7cm

weight
490g
color
Blue

Assorted stackable and collapsible silicone containers. From storing dried foods to wet foods, leftovers to meal prep, and indoor to outdoor, this versatile set is the perfect solution for your different food storage needs.

• SAFE MATERIAL: Each container is made of food grade silicone that is BPA free, non-toxic, tasteless, odorless, non-stick and easy to clean. The temperature resistant silicone makes them microwave, freezer and dishwasher safe.

• PRACTICAL DESIGN - Airtight covers make these great for the office, classroom, camping, road trips and more! The well designed snap on clear locking lids with air vent for convenient microwave heating. Silicone leak proof food boxes come in blue, green, yellow, and red fun colors, and with different sizes.

• COLLAPSIBLE - Food containers can collapse to 1/3 their original size for maximum organization. it can save a lot of space for you. Fits into almost all kitchen and pantry compartments or any cabinet or drawer. The silicone containers set is perfect for camping, hiking, lunch boxes, leftovers, take out or as meal prep container.

• MICROWAVE FREEZER & DISHWASHER SAFE - This food container set is dishwasher safe for hassle-free cleaning. Also freezer safe for conveniently storing leftovers, and microwavable for when you need to warm your cold meal right from the fridge.