Corn Starch Tableware Food Container Lunch Box Disposable Food Container
Product description:



1) Biodegradable paper plate made from corn starch
2) Disposable paper pulp plates for dinner
3) disposable plates for party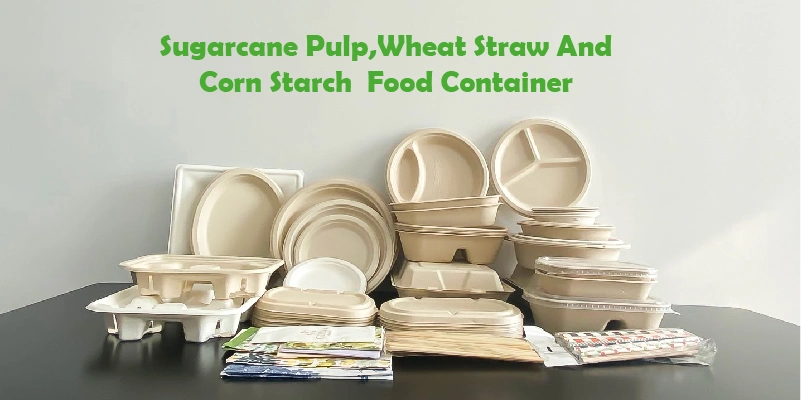 Product Size:145x145x75mm
Package: 500PCS/Carton
Color: White/Natural
Carton Size: 470*320*300mm
Usage: Kitchen, Restaurant, Take away service, Party, Barbecue...
Certificate: FDA
Payment: 30% deposit, balance pay before shipping
Delivery Time: 15-20 days after order

1.100% biodegradable corn starch, hygienic and green.
2.Resistant to 120 degree Celsius oil and 95 degree Celsius water without leaking
3.Biodegrades in three months, no pollution and friendly to Eco-system.
4.Available for microwave oven and fridge.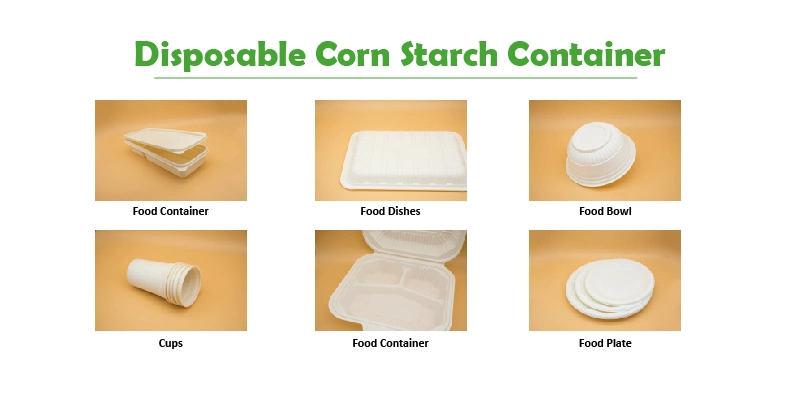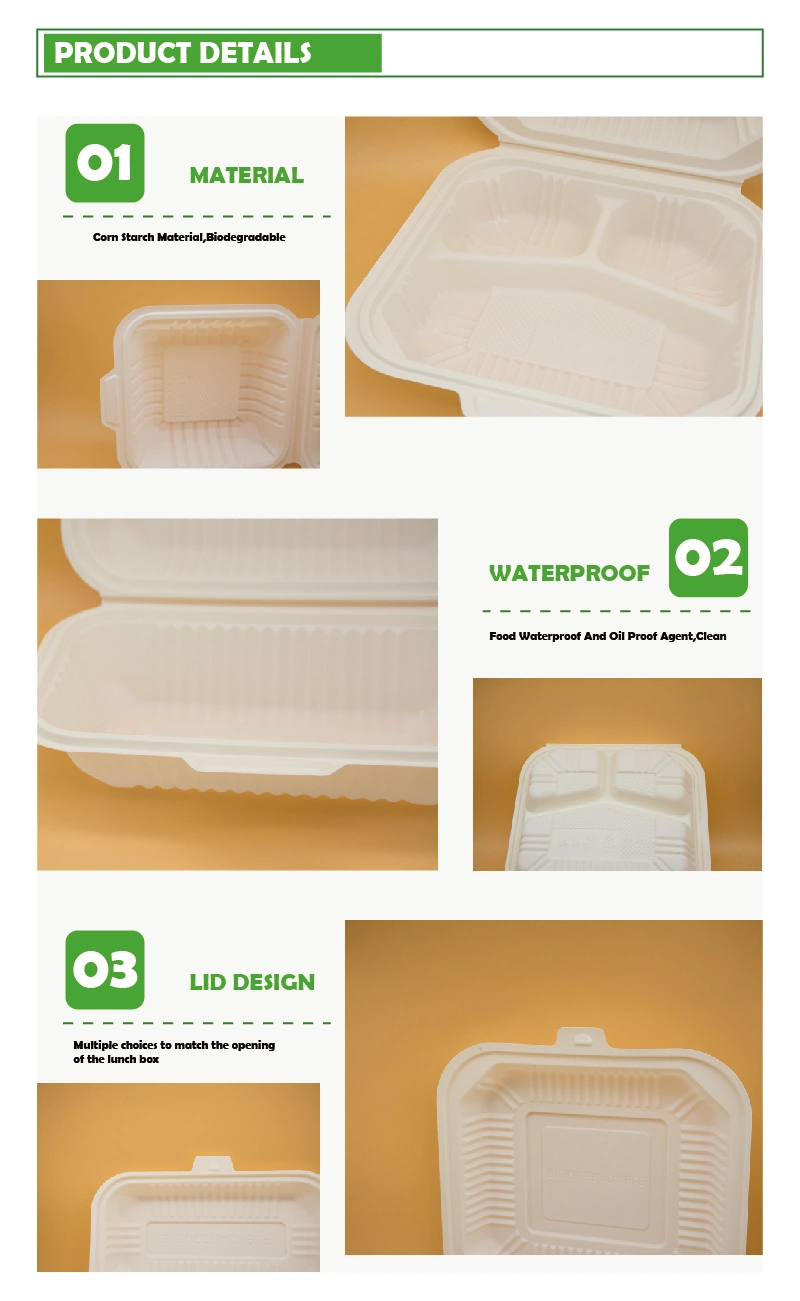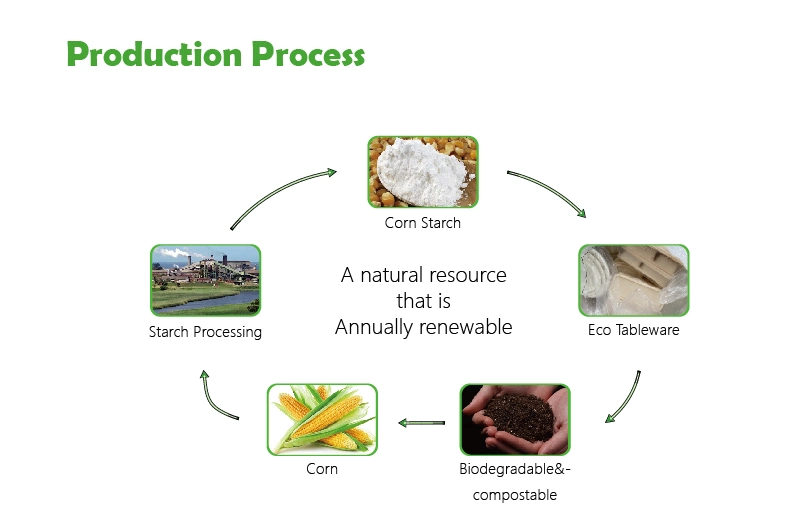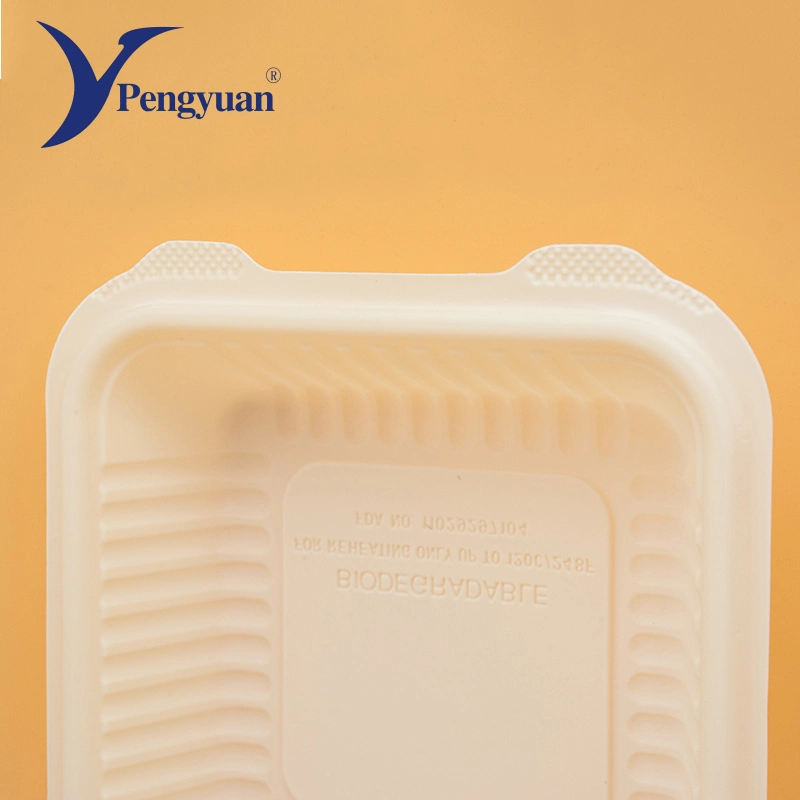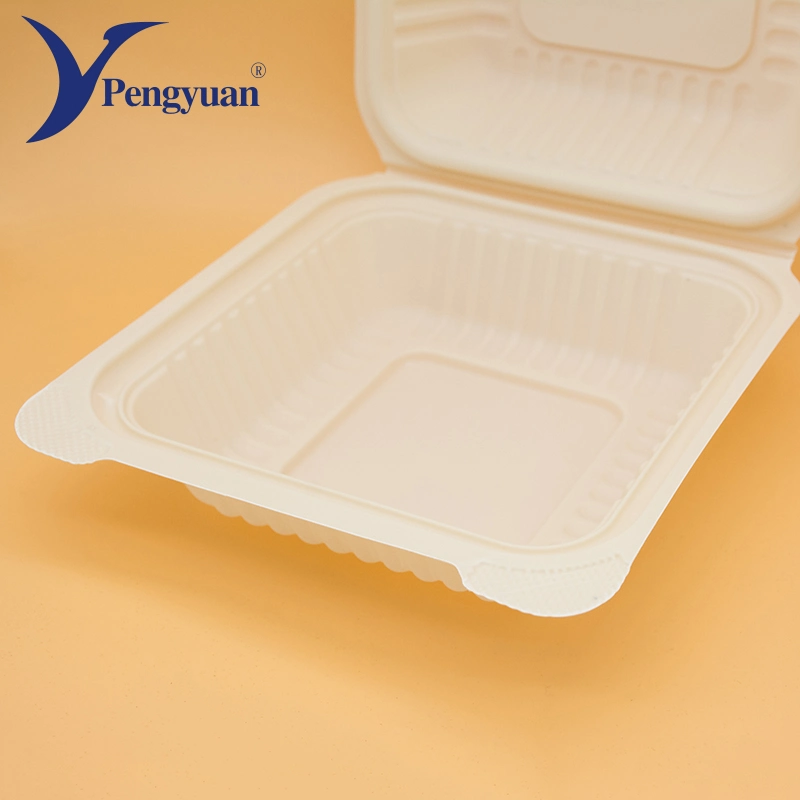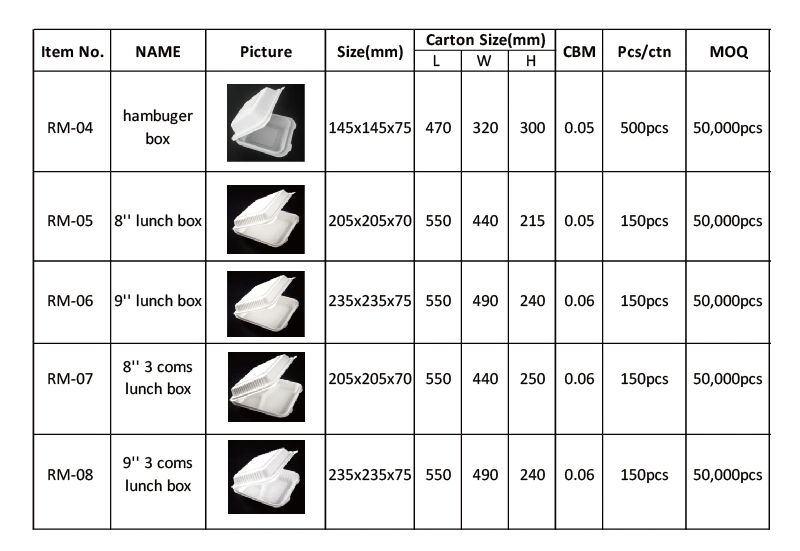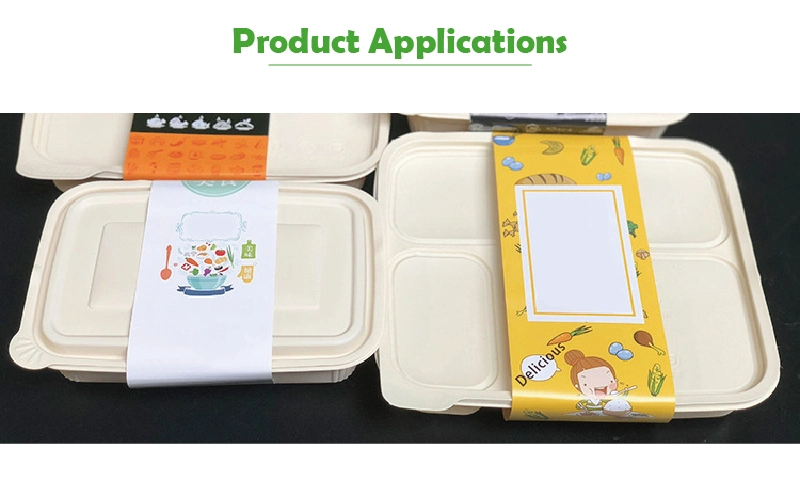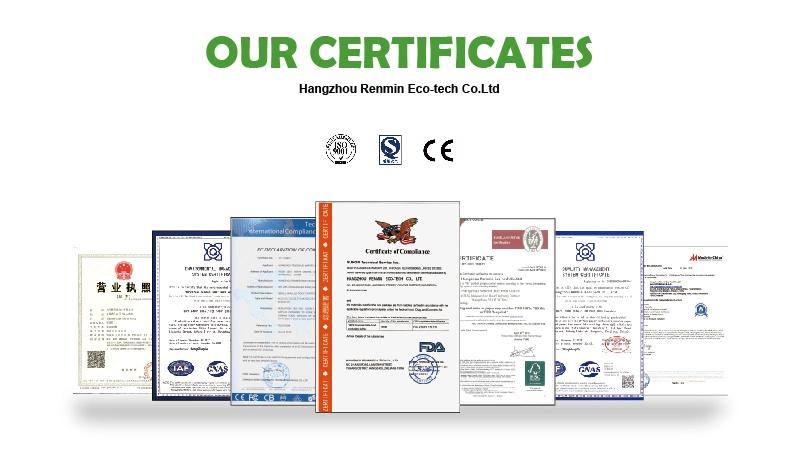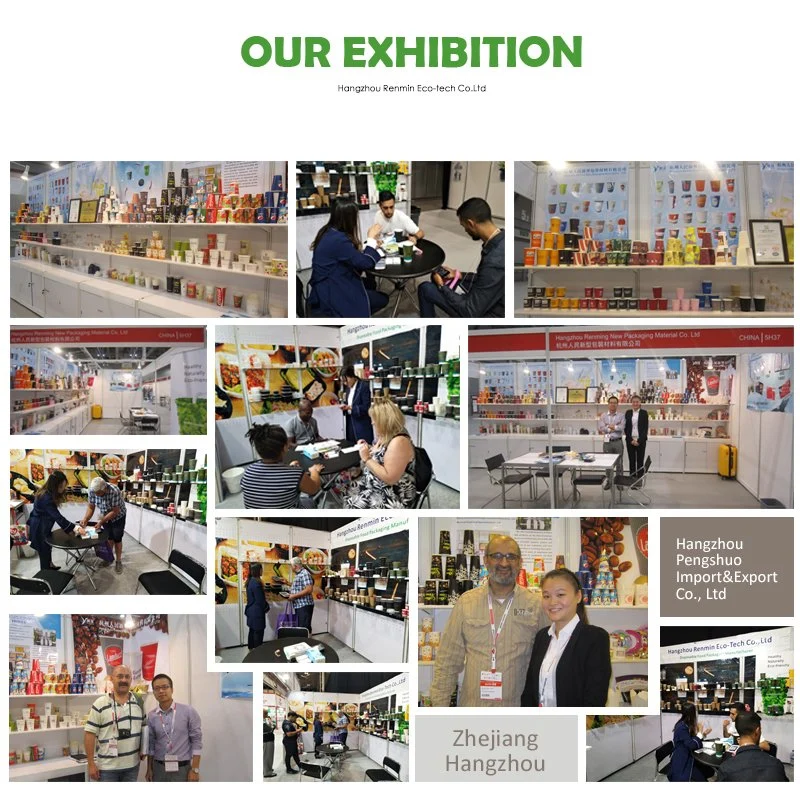 Product Features
1. Eco-friendly
With Corn Starch as raw material, the products are 100% degradable, orderless, non-toxic.
2. 100% Biodegradable
Can be completely degraded under natural conditions, can be recycled and reused.
3.Water & Oil resistant
248ºF/120ºC hot oil and 212ºF/100ºC hot water resistant. As well as microwave and refrigerator safe(-20ºC~+120ºC)
Product Name

Corn Starch Tableware Food Container Lunch Box Disposable Food Container

Material

Corn starch

Weight

20g

Color

Natural (white)

Size

145x145x75

mm

OEM & ODM Service

Available

MOQ

50,000pcs

Production Lead Time

About 15-20 days according to different quantity

Loading Port

FOB Ningbo

Payment

L/C, T/T with 30% deposit

Advantage

Healthy, Nontoxic, Harmless and Sanitary

Heat Resistant

120°c oil and 100 °c water

Cold Resistant

Can be used in refrigerator as frozen food container

Certification

FDA
*What is PLA?
PLA is the common name for Polylactic Acid or Polyactide. PLA is made from starch rich
plants such as corn, wheat and sugar beets. These plants are first milled to separate the starch,
from which is unrefined dextrose is processed. The unrefined dextrose goes through a
fermentation process and the result is lactic acid. After condensation, two lactic acide
molecules are converted into one lactide. The lactide molecule is then purified through
vacuum distillation and a solvent-free melt causes the ring shaped molecule to turn into long
chain polymers.
*What is the difference between biodegradable and compostable?
Biodegradable means that the products break down through a naturally occurring
microorganism, such as fungi or bacteria over a period of time. Biodegradable products are
usually made from plant or animal sources. Biodegradable products can create methane, a
greenhouse gas with 62 times the Global Warming Potential of carbon dioxide when dumped
into landfills. Also, biodegradable waste may contain toxins.
Compostable plastics mean that the products must be able to break down into carbon dioxide,
water, and biomass at the same rate as paper. Also, the broken down product should not
produce any toxic material and should be able to support plant life. Compostable products are
usually made from plant materials. Because biodegradable is used loosely with no legal
enforced definition, compostability is more desirable for disposable products.