Tobacco box robotic palletizing production line with 304 stainless steel Box Carton Case polybag inserting Packer
The fully automatic Series MBP40 Poly Bag Inserter is designed to select a gusseted or flat tube polyethylene bag from a roll of perforated stock, insert it into an erected container (corrugated, plastic, etc.), and cuff the top over the container flaps.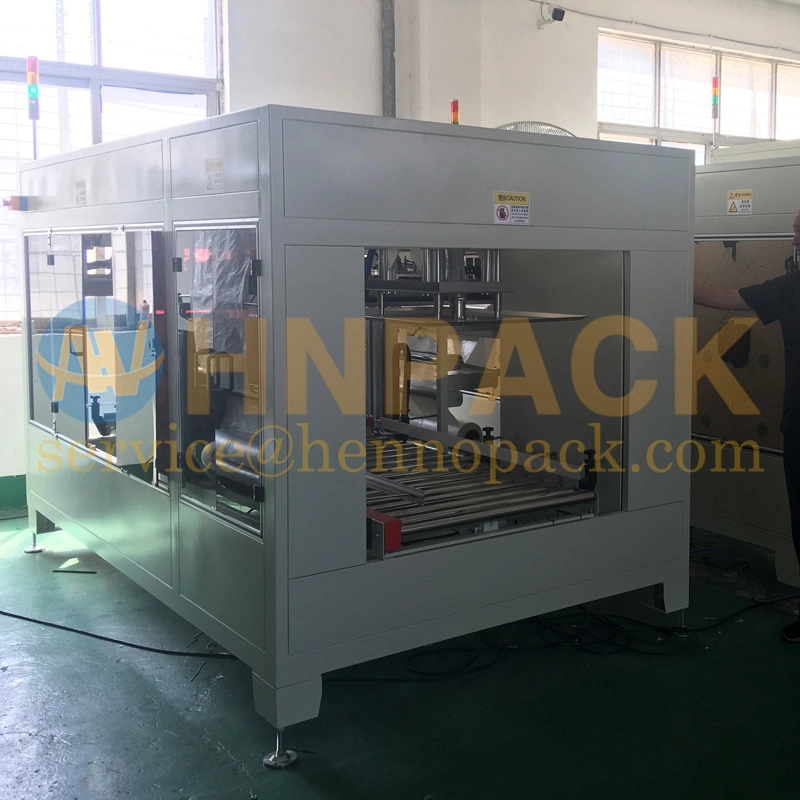 Features:
It can make bags with multiple lengths from a roll of flat or gushed film; places the bag into a carton and fold the top flaps of it over the edges
Different kinds of carton erectors can be linked
Adds a film-press device to make the observe bag which is especially suitable for food packaging
plastic bag insert machine, plastic bag inserter,8-10cartons.min
seal carton bag, protecting catering and dusting
Item
Parameters
Model
MB-40
Bag inserting speed
8-10 carton/min
Packing material
Plastic Roll Film, Plastic bag inserter
Carton size range
L250-500*W200-400*H150-400mm
(L+W≤700mm, H+W/2≤600mm)
Film or bag width
460-840 mm
Film length equation
Box: L+W+150mm = required film length
air blower system
option
Power supply
110V/220V/380V/400V, 50HZ/60HZ
Air compressing
6kg/cm³
Machine size
L2100*W1610*H1940 MM
Machine weight
600kg
Benefits of Bag Inserters
Eliminates the labor to manually line a box
Reduces Customer's bag cost by making bags from tube film roll stock
Faster than the manual process
Accurate /repeatable bag insertion
Impulse sealing saves money while producing clean, leak-proof results
From a tubular film roll, suction cups pick up the end of the film and form the bag while the welding bar seals and cuts the bag. Finally, the bag is inserted into the box.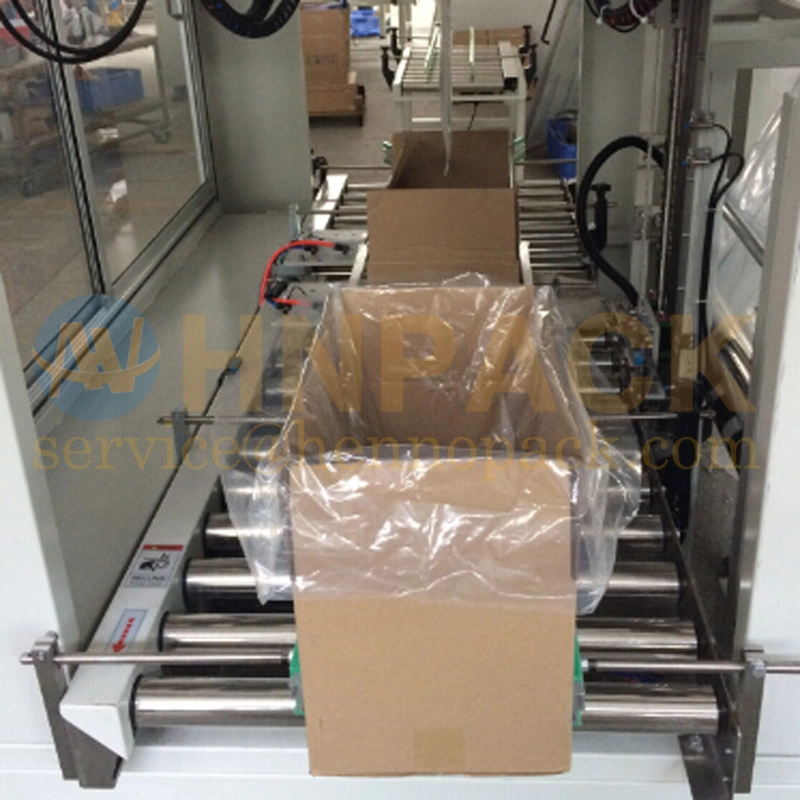 After the forming bag process, a press device equipped with a blowing system fully opens the bag. The box is ready to be filled.
bagmaker inserter application in the Plastic bag insert machine, Bag inserting machine, suitable for those sectors that have a high-need of hygiene, such as frozen products, prepared meals, agricultural products, oil and so on.
Our bag inserters provide perfectly inserted bags into boxes, crates or other containers. Whether your require a high performance and flexible bagmaker inserter running with made-to-measure bags or a convenient and compact bag inserting machine running with pre-made bags from a reel, we have the appropriate solution for you.
For the automatic bag insertion into tobacco boxes, pallet containers or octabins, we offer you a unique M TYPE bagmaker inserter
Would you like a free demonstration of our machines? visit us:hennopack.en.made-in-china.com